Are you interested in entering Colorado's dynamic commercial real estate market? Then look no further! I'm here to share some advice on how to become a successful commercial real estate agent. I'll teach you the basics, from getting your license to finding clients and honing your skills, there's plenty you need to know before diving into this rewarding career path.
With these tips, you'll be all set to start yourself in the commercial real estate industry in no time! By using these resources, becoming a successful commercial real estate agent in Colorado isn't just achievable – it's actually quite simple! Let's get started.
What Is Commercial Real Estate?
Commercial real estate involves buying, selling, and developing properties for businesses and any other particular category of investing. It's an exciting field requiring knowledge of local regulations, market trends, finances, and more. It can be lucrative in Colorado, but you must be aware of the risks before engaging in a project like this.
To break it down simply: commercial real estate is any property used to generate income or held as an investment by its owner. This includes office buildings, retail stores, apartment complexes, warehouses, and industrial parks. It also encompasses land used for business purposes like development sites or parking lots. All these investments require extensive research and analysis to identify potential opportunities and maximize returns over time.
Licensing Requirements
Understanding the licensing requirements is the first step if you want to work as a commercial real estate agent in Colorado. Generally speaking, to be able to apply for a license, agents, and brokers must possess at least a high school diploma or its equivalent.
To become an active licensee in Colorado, there are three main components:
Passing the Real Estate Examination
Completing Pre-Licensing Education Requirements
Submitting Your Application Packet & Fees
Before taking the exam, it's important that you understand all of the applicable state laws and regulations, as well as complete pre-licensing education. This will help ensure your success on both parts of the exam – national and state-specific questions.
The next step would be to submit your application packet, which includes an official transcript showing completion of pre-licensing training along with payment for any fees associated with applying for a license. Once approved by the Division of Real Estate, you'll receive your license number!
Education and Training
In Colorado, there are specific educational and training standards that must be met if you desire to work as a commercial real estate agent. Make sure you meet all required training and education.
First off, it's important to complete the necessary pre-licensing education courses mandated by the state of Colorado. This includes taking an approved course on real estate fundamentals as well as a course specifically designed for those looking to work in commercial real estate.
Once these courses have been completed, applicants must then pass both parts of the licensing exam within three years. The first part covers general principles and laws related to real estate transactions, while the second focuses on more specific knowledge regarding commercial properties. Fortunately, many schools offer classes that provide preparation for both portions of the test.
Aside from completing this education and passing the exam, aspiring agents should also consider becoming certified with either or both national organizations: CCIM Institute or Society of Industrial & Office Realtors (SIOR). These certifications demonstrate special expertise in areas such as property analysis and market trends, making them invaluable when it comes to closing deals.
With this knowledge, you're ready to start building a professional network and gaining valuable experience in Colorado's competitive commercial real estate industry.
Building a Professional Network
Building a professional network is essential for any commercial real estate agent whether in Colorado or anywhere. Establishing relationships with those already established in the industry and developing relationships with new contacts is key to success. A strong network of professional contacts can help you progress in your career, as well as open up more opportunities.
| | |
| --- | --- |
| Developing Relationships | Finding Clients |
| Attend local events, leverage social media, join trade associations, and network at conferences | Create an online presence, utilize marketing pieces, develop referral systems, and reach out directly |
Building a successful commercial real estate network takes time and effort but pays off in the long run. Participating in local events allows agents to meet colleagues and make connections that can lead to future business deals.
Keeping up with trends on social media will also strengthen networks by keeping tabs on potential partners who might be interested in working together.
Joining trade associations like the National Association of Realtors (NAR) provides access to other members' expertise and resources. Attending industry conferences gives agents the opportunity to gain knowledge while building their contact list.
To successfully land clients, it's important to create an online presence that reflects one's experience and certifications through various channels such as blogging or creating videos about topics related to commercial real estate investing.
Agents should also have marketing materials like brochures or flyers prepared ahead of time so they're ready when needed.
They need to develop a referral system where past clients endorse them for future projects and use digital tools like email campaigns or direct mailings to keep current contacts informed about what they do best.
Finally, don't forget about cold calling; reaching out directly is always worth doing if there's a chance it could result in new business leads or partnerships down the line. With these tips, anyone looking to become a successful commercial real estate agent in Colorado will find themselves well-positioned for success by having a strong professional network behind them.
Finding Clients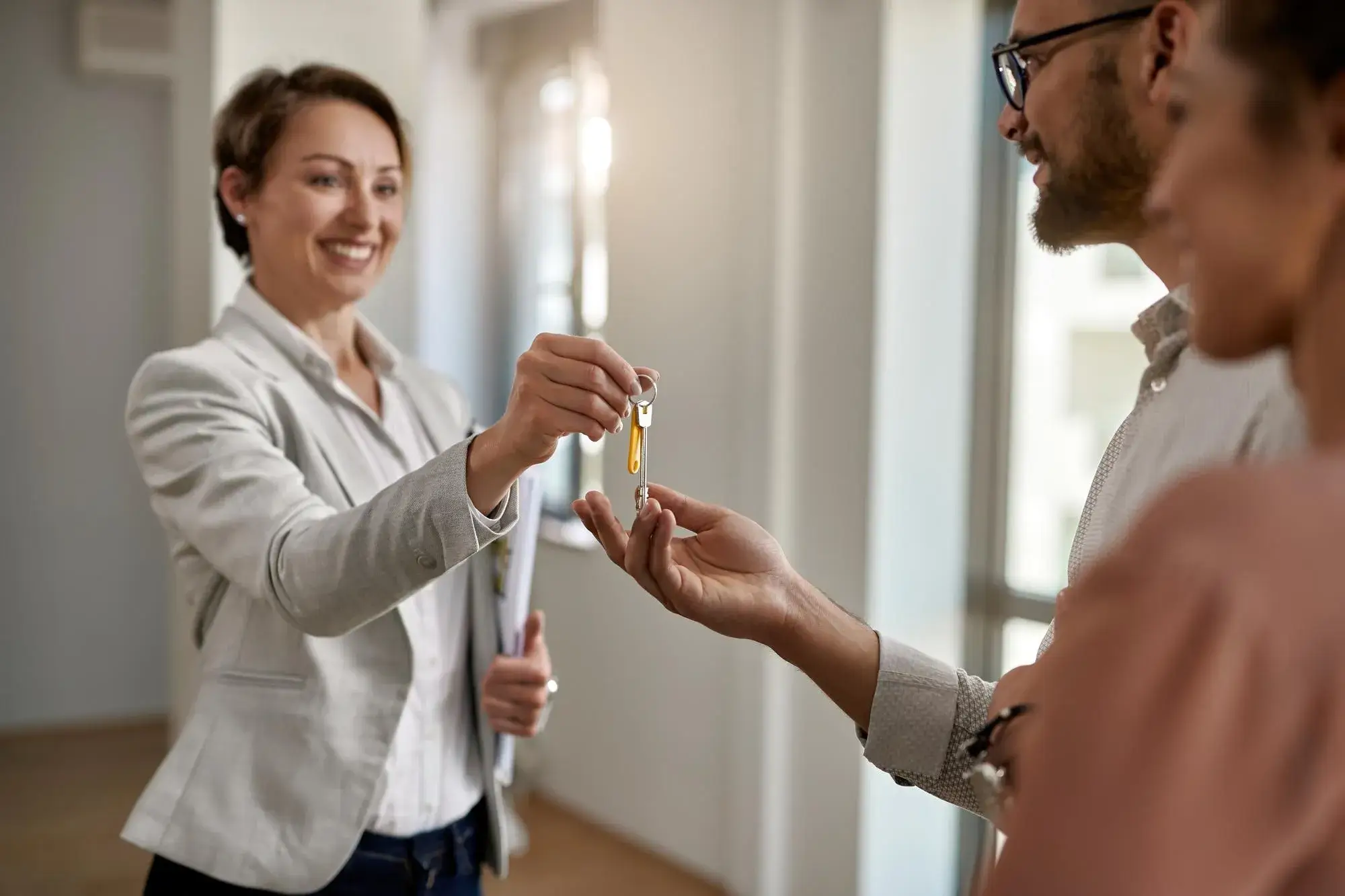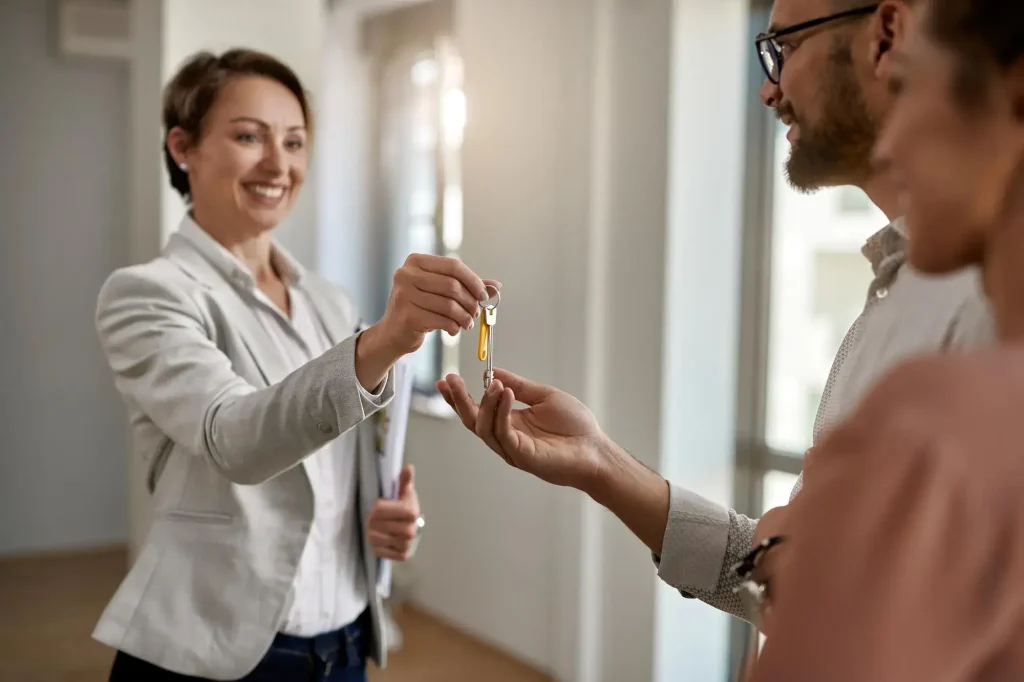 Now that you have established your professional network, it is time to find clients. As a professional real estate agent, finding and connecting with the right customers is key to every successful transaction. Here are the initial steps to take to get started:
Research potential clients – Identify prospective customers who need assistance with their real estate needs. Conduct market research to gain insight into the needs of buyers and sellers in the area. It is essential to understand what type of properties they are looking for and what services they may require from an agent.
Use social media platforms – Utilize popular social networks such as Instagram, Facebook, Twitter, or LinkedIn to reach out to potential customers. Post engaging content about local real estate trends that demonstrate your knowledge of the industry and showcase how you can help them with their buying/selling process. Additionally, consider creating a website or blog where you can share more detailed information on topics related to commercial real estate agents in Colorado.
Network locally – Attend events like conferences or trade shows that relate to professional real estate agents so you can meet face-to-face with other professionals in the field. Participate in activities within your community such as volunteer work or hosting seminars which will allow people in the area to learn more about your skillset and potentially use your services when needed.
These tips should help you build relationships with current and future clients while also helping spread awareness of yourself as a professional real estate agent in Colorado:
Keep up-to-date with current news & trends affecting the market
Develop targeted marketing campaigns tailored toward specific client groups
Leverage technology by using email campaigns & text messaging tools
Build relationships through referrals & word-of-mouth recommendations
Conclusion
To be able to compete in a competitive profession, commercial real estate agents in Colorado must be committed, diligent, and driven. Aspiring agents can pave the path to a prosperous career in commercial real estate by following the guidelines provided in this article, which involve getting the required education, gaining experience through internships or entry-level roles, and developing a strong network of connections.
As you begin this exciting adventure, keep in mind that success in this industry does not happen quickly. Building a successful career as a commercial real estate agent needs patience, perseverance, and hard work. However, if you have the correct attitude, knowledge, and tools, you can make your dreams come true.
Consider working with 3D Real Estate if you want to advance your commercial real estate career in Colorado. As a top commercial real estate brokerage company, 3D Real Estate provides a wealth of tools and assistance to support your objectives. Contact us right away and find out more about how we can assist you in Colorado's commercial real estate market.