It's not surprising that Colorado's real estate market is flourishing. The state has grown in popularity among buyers from across the nation thanks to its breathtaking mountain landscapes, thriving cities, and robust economy. In this article, I'll provide you with all the details needed to know about the events going on in this dynamic state.
We'll also explore how the current market conditions are impacting both home buyers and sellers alike – from prices to property availability. So buckle up! We're about to embark on a deep dive into everything related to Colorado's red-hot housing industry.
Overview Of the Colorado Real Estate Market
The Colorado real estate market is an attractive prospect to many potential homebuyers. Every buyer can find a property in Colorado because the state has a wide range of neighborhoods, facilities, and climates. This overview will provide a general look at the overall real estate market in Colorado and its current condition.
When analyzing the current state of the market, it is important to consider both short- and long-term trends. Prices have fluctuated recently depending on a variety of variables like inventory levels and monetary conditions months and years.
The number of homes available for sale also remains fairly consistent with no major changes over time either way. The real estate market in Colorado appears healthy given these underlying trends that indicate stability rather than volatility or stagnation. Buyers should be aware though that while this provides some insight into what they may expect from the market now, future conditions could still vary significantly.
Popular Areas For Homebuyers
The Colorado real estate market is thriving and offers a wide variety of popular areas for homebuyers. Here are some popular reasons why the area is attractive for buyers:
Neighborhoods in Denver are particularly desirable because of their closeness to the city's thriving economic district and its wealth of cultural attractions.
Boulder's closeness to the foothills and magnificent Rocky Mountain views have made it a more desirable place to live in recent years.
Fort Collins prices remain relatively affordable but offer plenty of modern conveniences and amenities including shopping centers, restaurants, and parks.
Colorado Springs market boasts an even lower cost of living without sacrificing access to great outdoor activities like skiing, hiking, or rock climbing.
Grand Junction trends have been on the rise for some time now thanks to its small-town charm combined with a bustling downtown scene.
Market Trends And Statistics
The Colorado real estate market is steadily showing signs of growth and stability. Analyzing the data from 2020 reveals a strong housing market that has seen an increase in home prices and sales volume year-over-year. Market trends show that the median sale price for all residential properties across the state rose 10% to $415,000.
Existing homes saw an 11% boost in their average sale price compared to 2019 levels. This trend indicates that demand remains high despite economic uncertainties due to COVID-19.
Real estate statistics from Colorado also reveal a healthy level of inventory relative to demand.
At the end of 2020, there was an estimated 5 months' worth of supply available on the market which is considered normal for this area. The number of active listings dropped 25%, indicating a competitive seller's market – great news for those looking to sell!
Current conditions are favorable towards buyers too as mortgage rates remain at historical lows while they search for their dream home in Colorado's booming markets. With such positive elements driving activity in the real estate market, it's no wonder people are flocking to Colorado!
Mortgage And Financing Options
When it comes to the current real estate market in Colorado, financing and mortgage options are plentiful. Here's a list of financing possibilities:
Mortgage loans from traditional banks
FHA Loans
VA Loans
USDA Rural Development Programs
It is important for potential homebuyers to become familiar with these loan types before signing any agreements. By researching their choices they can determine which option best meets their financial needs. Many lenders offer special programs catered towards first-time buyers that allow them to purchase property at more favorable terms than otherwise possible.
In relation to interest rates, Colorado offers competitive rates when compared to other states across the country. Buyers can take advantage of lower payments depending on what type of loan they qualify for. Down payment requirements will vary based upon each individual's situation but overall the state does provide a variety of incentives for those looking to invest in its real estate market.
The availability and affordability of mortgage and financing options make investing in Colorado real estate market an attractive option for many individuals.
Benefits Of Investing In Colorado Real Estate Market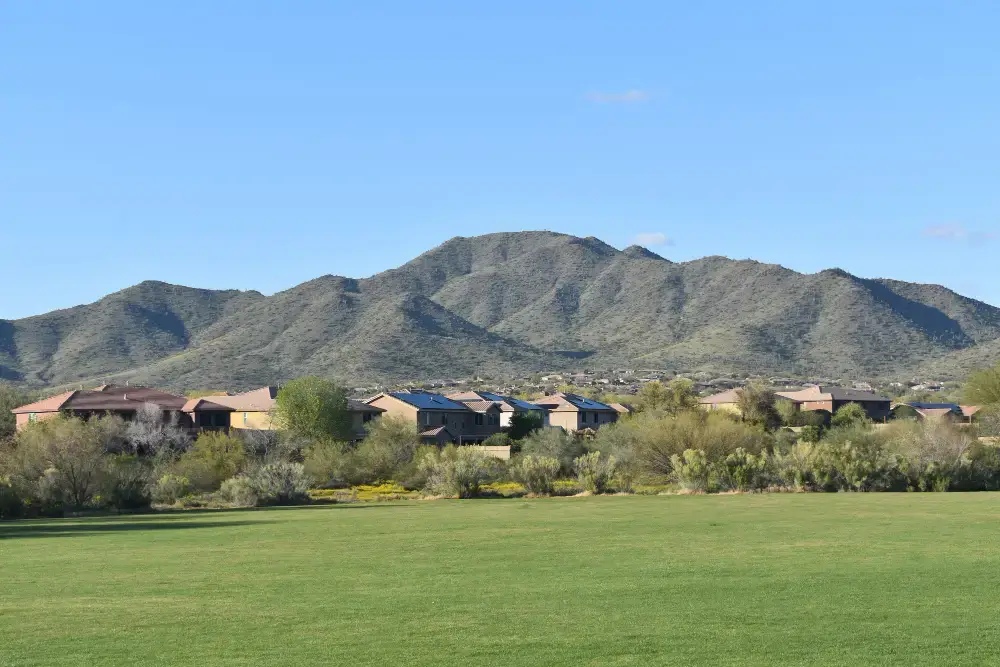 Now that we've explored the mortgage and financing options available to prospective real estate investors, it's time to turn our attention toward Colorado. This state is an ideal destination for those looking to invest in real estate due to its stunning natural environment, burgeoning economy, and growing population. Here are some of the biggest known benefits of investing in the Colorado real estate market:
First off, there are a number of tax incentives offered by the State of Colorado which make investing more attractive. These include property tax credits for certain types of improvements as well as various exemptions from capital gains taxes. Many local governments offer additional special benefits such as discounts on building permits or other fees associated with purchasing land and constructing new buildings.
Another major benefit is access to top-notch amenities including world-class skiing resorts, professional sports teams, vibrant nightlife scenes, and a plethora of outdoor activities year-round. People who purchase property here can look forward to enjoying all this and more without having to worry about their investments being affected by downturns in other parts of the country. Upscale residential areas like Denver have seen significant increases in home values over recent years – making them excellent choices for long-term investments.
The bottom line is that if you're looking for an opportunity to increase your wealth through real estate investments then Colorado should definitely be at the top of your list. Not only does it have great economic prospects but also offers unique lifestyle opportunities that attract people from around the globe. With careful planning and research, you could easily be positioned for success when it's time to sell or rent out your properties here!
Conclusion
The real estate market in Colorado is experiencing a period of growth and opportunity. It's a perfect opportunity to enter the market, whether you're a buyer or a seller, and benefit from favorable situations.
You can navigate the complicated market and accomplish your real estate goals by working with a reputable and professional real estate company like 3D Real Estate. Throughout the whole purchasing or selling process, our team of professionals is committed to offering our clients individualized care and support.
If you're thinking about investing or selling a real estate property in Colorado, contact us today to learn more about our services that can help you succeed in this thriving market. At 3D Real Estate, we are committed to helping our clients succeed with exceptional service and results.