Commercial Land for Sale Littleton CO
If you're looking for land for sale in Littleton Colorado, you may find favorable properties on our featured listings that might interest you. We are not making you buy a property, but we're making your experience smooth and headache-free. We want you to have the best opportunity to acquire your dream property!
We have available land for sale in Chaffee County, Colorado; in Jefferson County, Park County, Clear Creek County, and other nearby areas.
View the Latest Littleton Commercial Land for Sale
View the Latest Properties for Sale
Benefits of Buying Commercial Ranch for Sale in Littleton CO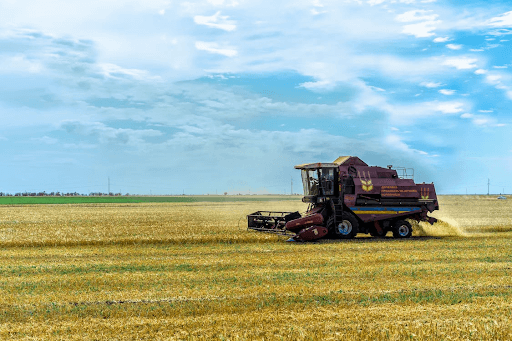 Are you looking an agricultural land for sale in Jefferson County, Colorado? From bountiful produce and livestock to abundant water resources, it is a great place for agricultural activities. The state has numerous national parks nearby and plenty of outdoor recreational opportunities. You can be assured that your investment will provide endless hours of enjoyment for years to come.
Owning commercial real estate in Colorado can be an incredibly rewarding experience. Not only does it provide you with a tangible asset and source of pride, but it also comes with a range of tax benefits. One of the most popular tax benefits associated with owning commercial real estate in the Centennial State is depreciation. With the help of an experienced commercial real estate broker, you can find the perfect property at a price that fits your budget. We spend a lot of effort optimizing and promoting our listings while giving you the best return for your investment.
Love to Be on a Littleton CO Ranch?
If you love the outdoors and taking care of ranch animals, we might have a solution for your property hunt. At 3D Real Estate, it is our passion and priority to help people find what they love doing most. We've helped thousands of couples, families, and investors find convenience in looking for their dream property; let us put a smile on your face, too.
Why Choose Our Commercial Land for Sale in Littleton
Whether you're a first-time buyer or a seasoned investor, ranch lands in Colorado offer great potential when it comes to agriculture. Many people are now aware that buying farming land in the state is an excellent way to build their equity and create long-term wealth. With plenty of acreages available in the state, it's easy to find land for sale in Park County, Colorado, the perfect property for your needs.
Investing in agricultural homestead land in Colorado has never been easier or more profitable. Now is the time to invest in ranch land, and we can help you find the perfect Colorado commercial real estate listings for long-term growth potential.
Our reliable commercial real estate broker can help you assess your options and determine if the time is right to list your property.
Our lawyers in practice and real estate brokers understand all the tax implications when selling or buying a property before moving.
Our skilled and knowledgeable team takes time to evaluate your goals, looks in favor of your interest for long-term investment, and helps you decide which is best for you.
Your Littleton Commercial Real Estate Market Opportunity
With the right broker by your side, you'll be able to confidently purchase or sell a commercial property or free land in Colorado. Your local real estate broker can make all the difference in pursuing your goals, help you understand the real estate market conditions in the state and help you make wise purchase and sales decisions.