Commercial Real Estate Broker Littleton CO
No. 1 Littleton Commercial Real Estate Broker
Are you looking for the opportunity to build a home for your family while staying true to your passion for agriculture? Let us help you actualize your love for agriculture, ranching, and herding farm animals. 3D Real Estate is the best commercial real estate broker in Littleton CO, we help anyone wishing to own real estate property and see their dream come true!
2679 Main Street,
Littleton, CO 80120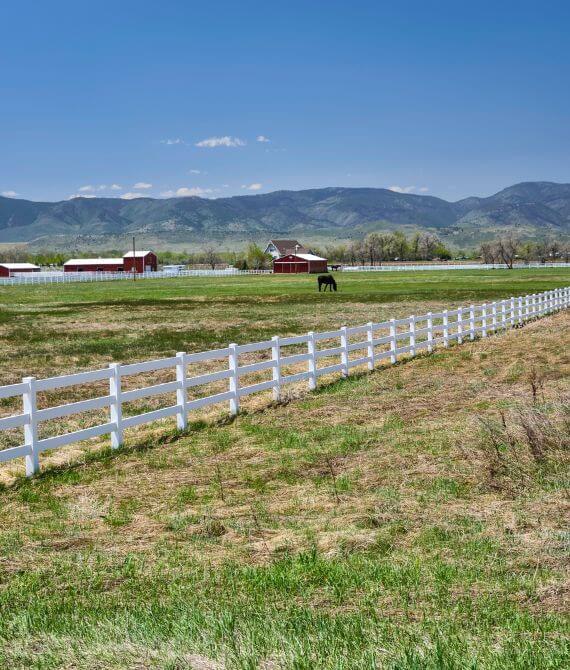 Your Trusted Littleton CO Commercial Real Estate Broker
About Cynthia M. Daughtrey, Esq.
Cynthia Daughtrey, Esq. began her career as Assistant District Attorney in Milwaukee County, Milwaukee, Wisconsin. She settled in the Colorado Rockies, where she raised her family while practicing law in real estate, metropolitan districts, and water law, contracts in private practice, local government, and corporate legal settings. Ms. Daughtrey founded her own law firm in 2018 and has formed 3D Real Estate, which is brokered by Exp Commercial, LLC, to service more clients, family, and friends' interests in the land that she loves.
Ms. Daughtrey is a member of the 1st Judicial District Bar Association, Colorado Creditors Bar Association, and the Colorado Bar Association, where she is a member of the Communications and Technology, Business Law, Government Counsel, Solo/Small Firm, Real Estate and Agricultural and Rural Law sections.
Ms. Daughtrey graduated from the University of North Dakota School of Law and won the AmJur Award for Negotiations. She obtained her undergraduate degree at the University of North Dakota, graduating with B.A. History with Honors and a Minor in Political Science. In 2019, she completed the nine-month Leadership Program of the Rockies.
She is a Distinguished Toastmaster and John Maxwell Certified Speaker, Coach, and Trainer. She authored Blow Your Nose, Pull Up Your Socks and Get On With It!: 5 Keys to Successful Parenting, and co-authored an international bestselling book, Conceived to Lead: Dismantling the Glass Ceiling Mindset. She also wrote a chapter in the book Clear Boundaries: Every Business Woman's Essential Safety Guide.
In her free time, Ms. Daughtrey spends her time in the sun as she is an avid road and mountain biker, skier, swimmer, and triathlete. Her most memorable triathlon was the completion of the Escape from Alcatraz. She has also climbed and successfully summited Mt. Rainier, Washington twice, climbed mountains in Ecuador, and reached the top of Mt. McKinley, the highest mountain in North America at 20,310 feet.
We Are a Proud Member Of:
Your Dream Commercial Real Estate for Sale in Littleton CO Might Just Be Yours Next
Do you love taking care of livestock animals? Are you a rancher by heart?
At 3D Real Estate, we work on your side to find your ideal property—or sell yours when it's time to move on.
Our job is to be your most passionate exponent in your Littleton CO real estate property hunt. We will work to help you get the exact real estate for sale littleton co listing that you need and want to live on. When it's time for you to make a decision, we are here for you; let us help you find the best Littleton CO real estate property where you'll love to live.
Our Latest Commercial Real Estate for Sale Littleton CO
We offer anyone a chance to rekindle their connection with the land by taking care of livestock, cultivating crops, and managing a ranch. Our top-notch Littleton CO real estate service is available for you to enjoy whether you want to take a tour or visit a property we listed. Come and join us for the best Colorado has to offer you've never had before. It's more than just investing Littleton CO real estate, a proud ownership that shows our mission to help you find your dream.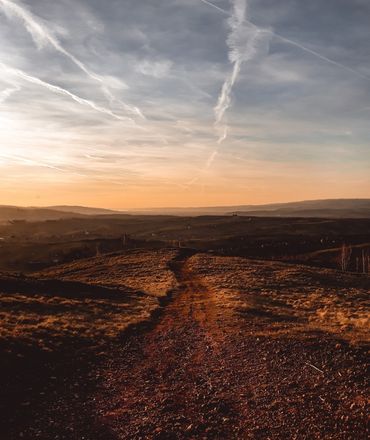 Over 3000 acres of land prospect for farming and herding cattles. They have a great potential for growing crops and practicing animal husbandry. This property is in Jefferson County, Colorado. Price available upon request.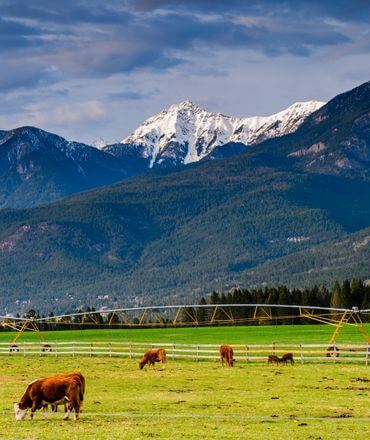 If you love mountain-foot view in the morning while raising farm animals, this property in Chaffee, Colorado, might just be the perfect ranch for you. The price of this 4000+ acres of lush landscape is available upon request.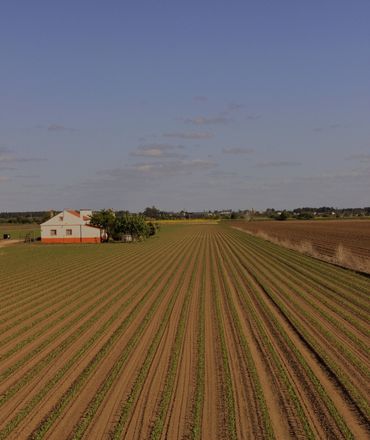 Do you miss country life, farming, and taking care of your family in a large piece of land? This 5000+ property in Clear Creek, Colorado, offers a bountiful and cultivating land for growing, and harvesting crops. Price available upon request.
Why Choose 3D Real Estate When Buying Commercial Real Estate for Sale in Littleton CO
Our professional Littleton CO real estate brokers help people support their agriculture and development goals. We aim to help anyone have a smooth buying-selling property transition and make their experience a memorable one. We value everyone's interests and dreams, ensuring your goals and expectations are met and exceeded. Through our years of experience and knowledge of investing Littleton CO real estate, and market conditions, we want to help you maximize your investment.
What The Clients Are Saying About 3D Real Estate
Our commitment to making your property buying-and-selling journey smooth has never waned. Read some heart-touching reviews from our clients who we've helped find their love for agriculture and ranching in their new Littleton CO real estate.
When it comes to buying and selling real estate, 3D Real Estate are exceptional specialists. Cynthia found a buyer for my property right away, and the transaction was straightforward. Working with Cynthia and her team was a pleasure because they were fully hands-on during the entire buying process.
— Erica Brisco
Cynthia and her team handled everything for me, and my property was sold swiftly. I prefer to work with folks who are eager to work and are competitive. It was plain easy working with 3D Real Estate!
— Trisha Rufus
I was having trouble finding a ranch for my out-of-state family until I finally got in touch with Cynthia! She was fantastic! She was really helpful, knowledgeable, and considerate. She found us a lovely property in just three days! We are really appreciative of her efforts! When you need a Colorado real estate broker/lawyer with free consultation, I recommend Cynthia!
— Martin Rhein
We Make It Easier for You to Find Littleton CO Real Estate
Finding the right Littleton CO real estate doesn't have to be a daunting task. 3D Real Estate has the passion, mission, and experience you need to make it easier to find your Littleton CO real estate next property. Our professional real estate brokers update property buyers or sellers on the latest market conditions and always communicate with you. This will give anyone peace of mind, knowing their property is handled carefully while keeping their best interest in mind.
Contact us to learn how we can help make it easier for you.