Navigating the world of real estate can be daunting, particularly in the vibrant and diverse state of Colorado. From understanding the intricacies of the local market to exploring different neighborhoods and cities, securing financing options, navigating legal considerations, and managing properties effectively, there's a lot you'll need to get your head around.
Colorado's realty and property management landscape is as varied as its stunning natural terrain, offering opportunities for all types of investors. We're here to provide a guide and insights to give you the information you need to succeed in Centennial State's dynamic real estate scene.
Understanding the Colorado Real Estate Market
The market showcases unique characteristics, such as fast-paced sales cycles in cities like Denver and Boulder, where homes often sell in less than a week due to high demand. It offers something for everyone with a diverse range of properties, from mountain cabins to city apartments, and a robust economy that supports steady growth. You'll also find areas with slower sales cycles but higher property values, like Aspen or Vail, renowned worldwide for luxury ski resorts.
When analyzing Colorado's real estate market, keep an eye on key indicators such as housing inventory levels, average home prices, and mortgage rates. These factors can greatly impact both buying and selling decisions.
Exploring Neighborhoods and Cities in Colorado
Immerse yourself in the diverse neighborhoods and vibrant cities that span this mountainous state, each with its unique charm and allure waiting to be discovered. From the bustling energy of Denver's urban hub to the serene landscapes of Boulder's natural beauty, the Gateway of the Rockies offers a wide range of living environments suited to any lifestyle.
The Mile High City boasts an eclectic mix of contemporary high-rises and historic Victorians. It has a thriving job market led by technology, aerospace, and healthcare industries.
Boulder nestles at the foot of the Rocky Mountains, offering residents unparalleled access to outdoor recreation while sporting a strong sense of community.
Venture further afield into Aspen or Vail for a taste of luxury ski-resort living with world-class amenities right on your doorstep.
Colorado Springs or Fort Collins
For those seeking affordable housing options without compromising on quality of life, consider cities like Colorado Springs or Fort Collins, which provide great value for money with their lower cost of living yet high-quality education systems.
Alternatively, if small-town charm appeals more to you, explore towns like Durango or Estes Park, where locals enjoy close-knit communities amidst stunning natural surroundings.
Financing Options for Colorado Real Estate
The Mile-High City offers numerous mortgage programs tailored to suit different income levels and credit profiles. Traditional financing options include conventional loans, which are popular due to their fixed interest rates and predictable monthly payments. FHA loans are also prevalent in the Centennial State; these government-backed loans offer lower down payment requirements and more lenient credit score criteria than conventional mortgages.
The Federal Housing Administration (FHA) offers loans popular among first-time homebuyers in Little London. These loans typically require a lower down payment (as low as 3.5%) and are more lenient regarding credit requirements. FHA loans are government-backed, which makes them more accessible to a broader range of borrowers.
Veterans and active-duty military personnel can take advantage of VA loans, which the U.S. Department of Veterans Affairs guarantees. VA loans often require no down payment and have competitive interest rates.
The Buffalo Plains State may have various local and state-level programs that offer down payment assistance or low-interest loans to eligible homebuyers. These programs often target specific groups, such as first-time buyers or low-income individuals, so it's worth checking with local housing authorities or nonprofits for available options.
Private lenders offer Conventional mortgages backed by Fannie Mae or Freddie Mac. These loans typically require a down payment, which can vary but is often around 20% of the home's purchase price. Borrowers with good credit scores may qualify for competitive interest rates.
The Colorado Housing and Finance Authority (CHFA) provides affordable mortgage options for first-time homebuyers or those who haven't owned property in the last three years. Programs like HomeOpener Plus offer down payment assistance and competitive interest rates for eligible buyers.
Legal Considerations in Colorado Realty
The law requires full disclosure from sellers, meaning they must inform you of any defects or issues with the property before the sale. This includes structural problems, potential environmental hazards, or disputes over property lines.
It's crucial to grasp Colorado's specific contract laws relating to real estate transactions. For instance, in this state, all agreements about buying or selling real estate must be in writing and signed by both parties involved.
The Silver State follows what's known as an 'escrow system,' where a neutral third party handles all funds and documents related to the transaction until both buyer and seller meet all conditions.
Being well-versed with these regulations will save you from potential legal troubles and ensure a smoother process when navigating the Mile-High City's bustling real estate market.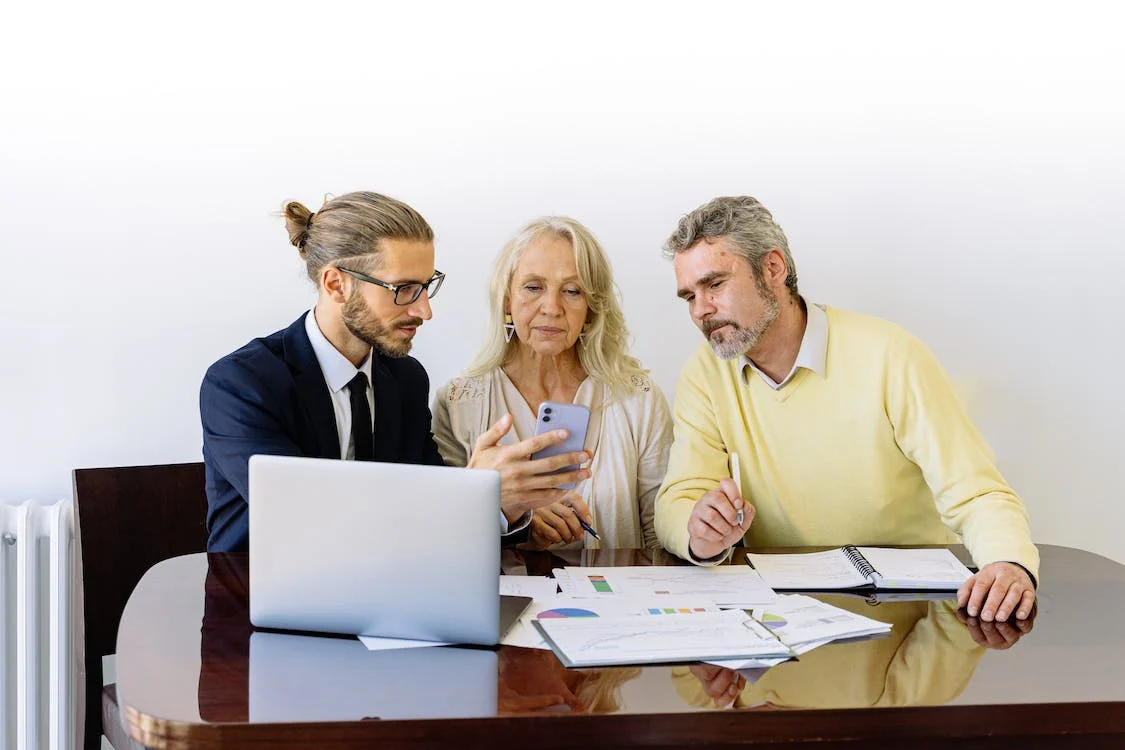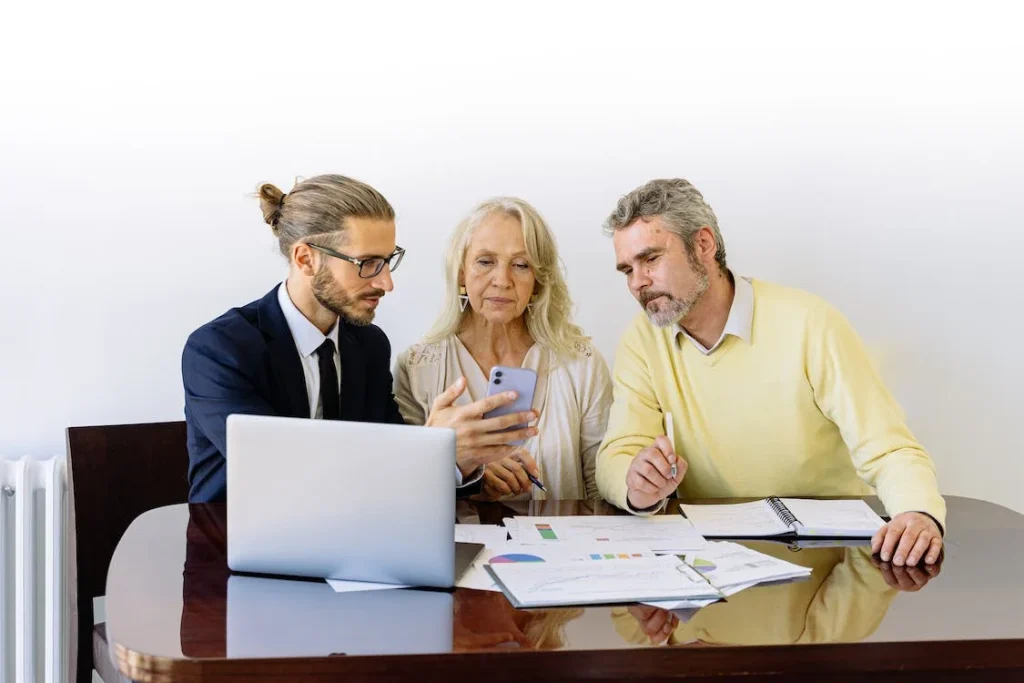 The Role of Property Management in Colorado Real Estate Investments
Property management is an integral aspect of Colorado's real estate industry, primarily because it allows investors to maximize their returns while maintaining their properties at peak conditions. A competent property manager will handle all aspects of your investment — from tenant sourcing and vetting, rent collection, and property maintenance to eviction procedures when necessary. They also ensure compliance with all local and state regulations concerning rental properties.
Further highlighting the importance of property management in the real estate sector is its impact on profitability. You're assured that your investment is under professional supervision, resulting in reduced vacancies and improved tenant retention rates — factors that significantly affect profitability.
Tenant Sourcing & Vetting
Rent Collection
Property Maintenance
Compliance with Regulations
Conclusion
You now have the inside scoop on navigating the Colorado realty and property management —- real estate market. From choosing your ideal neighborhood to understanding financing options, you're well-equipped to make informed decisions. Legal considerations and property management are crucial parts of your investment journey. If you want to expand your real estate opportunity, we can help you. Contact us today.